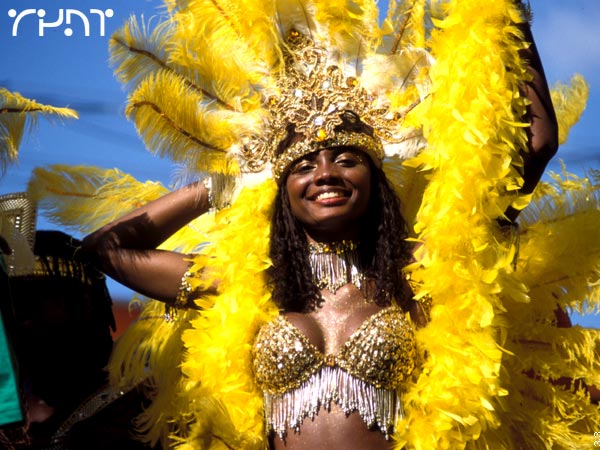 Big Dada Videos and Sounds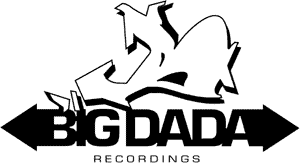 Below you will find all the 'direct to file' hyperlinks of TEN full-length audio streams (in both Real Audio & Windows Media), the 'direct to file' hyperlinks for a free MP3 download of each song featured, as well as SIX, full-length video streams. All from the Big Dada label.
Sure, it's a lot of info, but this has to be one of the most media fuelled promotions we have offered you to date, which we hope you will think is worth the read…
Big Dada – "the most progressive British hip hop label ever" – (The Fader, NY). From UK acts of the calibre of Roots Manuva and Ty, through to US artists like Mike Ladd, Saul Williams, Big Jus and Abstract Rude, to Paris Underground legends TTC, the label has represented its own unique take on underground hip hop for six years.
We've managed to bag a hugely anticipated pre-release mp3 from King Geedorah (speaking to us through the medium of MF DOOM), several limited and almost gone 7″s and a selection of the entire Big Dada roster.
It doesn't get bigger than this.
THE VIDEOS:

Roots Manuva – "Witness The Fitness"
Mercury and Mobo nominated Roots Manuva goes back to his old school to get fit. True. Never work with kids? What, when you can outrun them?

Ty – "We Don't Care"
Ty is gonna blow up when his new lp drops this Fall. He's been touring with legendary afrobeat drummer Tony Allen and guesting shows from The Roots to Blur. This "homage" to special effects – keep your eyes peeled – tells a lyrical message like no other.


New Flesh – "Lie Low"
After their second album "Understanding," New Flesh return with an instantly accessible blast at all the haters who have dogged their career, plus a chorus which lodges in your head and bounces blissfully around for days. Part 2 (one of the few hip hop producers doing something new) Juice Aleem and Toastie Taylor fuse elements of every British black street style into something that could only come from their camp.


Gamma – "Killer Apps"
Gamma return with a blazing new single two years on from their debut album, "Permanament". Exemplifying the new bouncement style currently taking off in the UK, "Killer Apps" is a posse cut featuring the whole of the group's Shadowless crew (Tomo, Defisis, Infinite Livez and Jack Tarr). Uptempo, rough and raw, with speaker-blowing sub-bass, it's a sharp-edged, Jamaican- tinged bomb – hardcore in every sense of the word. The word concept video takes a new twist in "Killer Apps" – A Must Watch!


TTC – "De Pauvres Riches"
Everyone's favourite insane French hip hop group with a slice from their debut album "Ceci N'est Pas Un Disque" ("This Is Not A Record"). "De Pauvres Riches" charts the lives of France's bourgeois-bohemians. As Teki Latex describes it "She's been listening to politically conscious rap for such a long time "because the system we live in is, like, so, so unfair" and this, it really annoys her. It's not her fault if her parents are lawyers". Watch the hip hop video tricks devolve into visual mayhem. You won't need subtitles to clock the references visually.


New Flesh – "Stick and Move"
The most infectious bass line you're gonna hear will stick in your head like sweet candy. And what on earth is going on in the video? Sticky sweets. Hip hop treats to make you move in your seat.
THE TUNES:


Majesticons – "Brains Party" from the Beauty Party LP
"Listen to 'Beauty Party' and hear irony die in a whole new way," says Majesticon lawyer and founder, Jay Wakowitz. "Majesticons are about the ultimate post-Jiggy experience. Beats in the Valley beyond Bling. Some cats want loot, others want power and some are so far-gone they just want more beauty." "Brains Party" is cooler than Jazzy Jeff's "Summer Madness" and if the lyrics sound familiar… well,,,,so what? Mike Ladd's Majesticons are currently on their US tour and plan to blow up again in Europe summertime.
Windows Media – Real Media – FREE MP3


LoTek Hifi – "Fire" from the Extra Yard LP
Burning debut from Wayne Bennett's Lotek HiFi project, with the sometime Roots Manuva producer searching for a whole new sound…
Windows Media – Real Media – FREE MP3

New Flesh featuring Roots Manuva as Cecil Pimpernel
– "Norbert & Cecil" From New Flesh "Understanding" LP
Roots Manuva crashes his Cecil Pimpernel persona against Juice's Norbert Psyche with Part 2 providing the tru-steppa beats. A hidden classic from an album still motivating understanding.
Windows Media – Real Media – FREE MP3


TTC – "Je N'Arrive Pas A Danser"
Oh lala! Although this single was released over a year ago, it still oozes porn-funk and lyrical puns. Enough catches to hook you even if French isn't your thing, and if it is… ecoutez!
Windows Media – Real Media – FREE MP3


Infesticons – "Hero Theme" from the LP "Gunhill Road"
Mike Ladd, chief guerilla tactician, beat ripper, Bronx warrior and head poet created the Infesticons to fight the mediocrity of the Majesticons. A fantasy tale introduced in the "Hero Theme" which will make you want to jump and shout along with the "long live the Infesticons" chorus. To get the complex allegory penned in conceptual hip hop style you'll have to listen between the beats.
Windows Media – Real Media – FREE MP3


Infinite Livez – "Pononee Girl" limited edition 7″
This London MC is a former FKO Raw freestyle battle champion and has had a seriously ill comic book published ("Globulelicious") . This limited edition 7″, already sold out, charts one man's obsession with My Little Pony & flips out with a fat bass & electro fuelled funk & pononee sound effects. His debut album, "Bush Meat," is due out on Big Dada as soon as we dare release it. If you're wondering what Pononee means listen carefully.
Windows Media – Real Media – FREE MP3


Lotek Hifi – "Ram Dancehall" limited edition 7″
Fuelled by a lolloping, reggae-heavy groove that works on the dancefloors, the airwaves and your front room and keeps the vibes running. Personalities behind this niceness includes producer Wayne Bennett (aka Lotek) , Earl J (son of JA dancehall legend Jack Radics), Wayne Paul. the street-soul legend from the mid-nineties Rhythm & Business days & Aurelius who brings the vocal bass boom to the tune.
Windows Media – Real Media – FREE MP3


Roots Manuva – "Bashment Boogie" (Shadowless Tomz Remix)
There's bouncement and there's Bashment – delivering afro-soul punk, "Bashment Boogie" adds the soca, horns and carnival rhythms while Roots amps the lyrics and crowd.
Windows Media – Real Media – FREE MP3


NMS – "Brave New World"
from the LP "Woe To Thee I Land Whose King Is A Child" dropping end of May. After five years of planning, NYC indie-innovator (and central member of Company Flow) Big Justoleum and Californian underground legend Orko Elohiem holed up in a rural cotton mill loft in deep South Georgia. The result is one of the most vitriolic, whole-hearted attacks on the actions of George W and his cabal of lunatic henchmen and advisers that you're likely to hear. "Brave New World" hits you over the head with pure sonic power.
Windows Media – Real Media – FREE MP3


King Geedorah – "Next Level" feat. LIL' SCI, ID 4 WINDS & STAHHR
from the Lp "Take Me To Your Leader" dropping in June. MF Doom, perhaps the most legendary figure in underground hip hop, returns. Everything produced, written, recorded, arranged, mixed and mastered by the man himself (though with a variety of vocal guests including Kurious and Scienz Of Life), Doom comes through with the unique style which has made him the King of the Underground – off-centre beats that owe much to his love of jazz, fantastically skilled, charismatic MCing and ideas galore. One of the most anticipated hip hop releases of the summer, "Next Level" features and infectious sax and "summertime lazy" feel while featured MC's reflect deep thinking about super intelligence. There's more going on here than at first meets the eye.
Windows Media – Real Media – FREE MP3
Many thanks to 'Big Dada' for supplying this special feature. For more information checkout www.bigdada.com.

Big Dada

Big Dada Videos and Sounds
by Big Dada
Published on June 1st, 2003