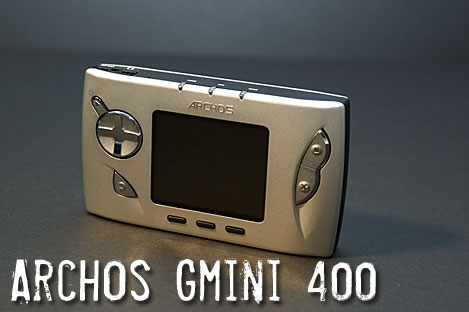 Archos Gmini 400
It's been a little while since our last mp3 player review, and for good reason! Back in November 2004 I had raised a fair bit of hell by slamming the iPod. I guess it was expected, since people don't like to hear about how their cool new product might actually suck! Ooh zing..
I'd been eyeing up Archos for a while, since they first put out one of the first hard drive based mp3 players on the market a few years back. They had been plagued with bugs and poor build quality. So why did I take the plunge and buy a gmini? Simple, it's $@%$@ awesome.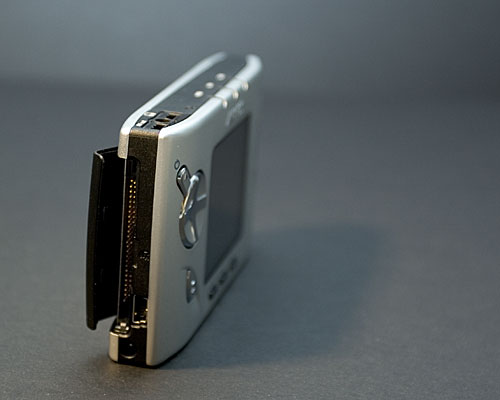 We're talking serious convergence plus excellent build quality, and outstanding functionality. After the initial learning curve of the somewhat un-intuitive (it's only drawback) interface, you will be up and running within minutes of powering the unit on.
It doesn't take long to impress a group of gawkers of the Gmini. Immediate responses will be something along the lines of "no-way" and "how much!?" Why should a silly little product raise eyebrows? Well once again let's just list it off.
Same size as an iPod
Plays Mp3, WMA and WAV files
Voice Recorder (built in mic)
Full 2.2″ Color Screen (blows away the iPod photo btw), which you can plug into any TV.
Plays Mpeg/DivX video
Plug and play 20gig Harddrive (ZERO drivers to install)
Software is built into the unit (no software to install to put your music on it)
Compact Flash slot built in!
Plays downloadable Mophun games (see cellphones)
10 Hours battery life
Etc…
Let's cut to the chase. The Gmini is simply an outstanding little unit. It's build strong, plays more than just music, and doubles up as a very handy portable storage device (with or without a computer). The music sounds awesome, and you can even buy a FM Radio remote control as an add-on. You simply can't go wrong..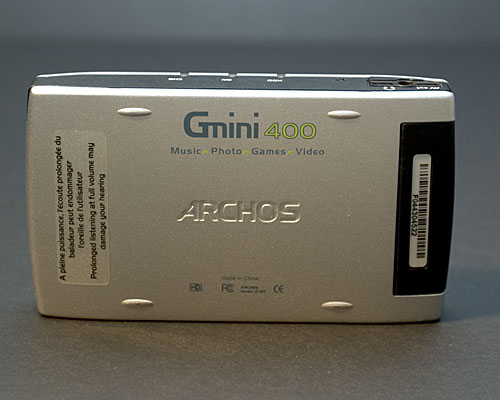 Oh and did I mention I've had it for 3 months now and there isn't a scratch on it?

David Gluzman
Archos Gmini 400
by David Gluzman
Published on April 1st, 2005
Rating:

4.5 / 5

Website: