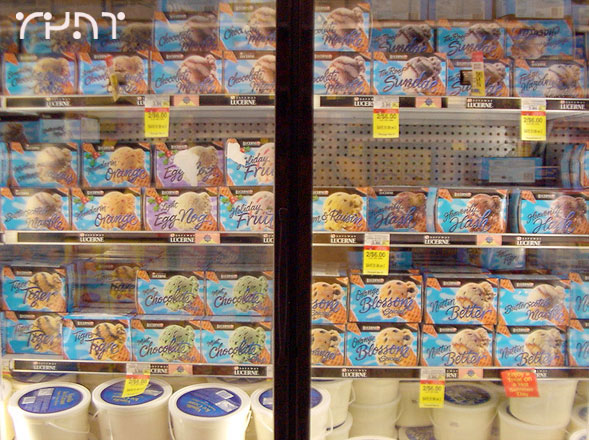 Top Whatever
Feeling totally unimaginative (read: burnout) from the effects of the long (yet eventful) year, I have decided to write an equally unimaginative and long article (about an eventful year in music).
Well, maybe not that long. In fact, not even.
I am too tired [and am using comments placed in brackets to make this shorter (read: lazy)].
When it reaches close to the New Year, I get particularly gassed on the release of top "whatever" lists that are put out on the web, magazines and the papers. You know, top 10 albums, songs, movies, shoes, toys, trucks, toy cars, mullets, restaurants, Mr T quotables, sheep shearers, etc… No matter how bunk the source or whatever the category is, my attention is constantly kept by these top "whatever" lists. They're absolutely brilliant, even though most of us in the end will wind up ignoring them anyway. It's the action of "reading" them that's interesting.
So in all honesty, most of you will ignore this one. But that's okay, because this one I won't ignore. Well… mostly because it's mine.
Here are my top 5 albums of the year (in no particular order, except for the first one):
1. Catatonia (Paper, Scissors, Stone): It's a shame that this album barely registered a blip in both the North American and UK markets because this is the most viscerally FUN (note bold letters) album in a long time. It's shameless pop and plain old alternative rock that skitters frightfully between the two throughout, which makes for an odd assortment of tunes reminiscent of a soundtrack from pre-Lion King Disney cartoons gone Peter Jackson (read: irreversibly quirky). Granted, vocalist Cerys Matthews makes for the lot of their success with a voice that ranges from shy, quiet, stage-fright stricken princess to one loud, angry woman in a blink of one eyelid. For the musical wine-tasting connoisseur (read: Sigur Ros fans) who cringes at the sight of beer [read: fun (you know it's true, you know it)] and/or hard liquor, then I guess this would belong at the top of the worst 10 of the year.
2. Muse (Origin of Symmetry): An exceptionally psychotic album. Dear god it's loud and it's about the best and only way I can explain it. Don't equate "loud" with something like Slipknot or (shudder) Pantera or something. Think Portishead with an injection of testosterone, speed and steroids (oh yeah, don't forget over-indulgent guitar solos and falsetto wailing).
3. New Pornographers (Mass Romantic): So it's not the strongest album, with the criteria that all songs must kick ass. But the songs Mass Romantic, My Slow Decent into Alcoholism, Letter from an Occupant and Jackie go way beyond a simple ass kicking. Neko Case's leathery yet golden vocals steal the show from their predecessors such as the Smiths and early-Blur (I can almost swear I've said that before).
4. A Camp (A Camp): Nina Persson of the Cardigans goes alt-country-pop! With Mark Linkous of Sparklehorse! Strange, yet incredibly endearing. Here's a sample: "Charlie, Charlie/ He's got my credit card and hasn't been seen/ He stole my heart but if you happen to meet/ That I don't want the money that he owes me/ I just want to know what went through him." Hmm…. I guess you had to be there. Go listen.
5. Mogwai (Rock Action): Any band that can utter the phrase "Blur are shite" obviously carry a certain amount of pretentiousness and make no mistake, this album reeks of it. But songs such as "Secret Pint" and "2 Rights Make 1 Wrong" make you a firm believer that they've finally succeeded in their unique form of electronic fuckery.
This is getting excessive and tedious; here are honourable mentions, with one word describing them:
1. Travis (The Invisible Band): Peachy
2. Gorillaz (Gorillaz): Funky
3. Radiohead (I Might Be Wrong EP): Rocky
4. The Avalanches (Since I left You): Freaky
5. Spiritualized (Let it Come Down): Gospel… yumm…
So, overall it was a satisfying year in music which made for a nice diversion of thought for the last 4 or so months. It seemed a bit slow in the rap and hip-hop area which seemingly revolved mostly around Bling-Bling and stares at Jennifer Lopez's ass (notice how I said "seemingly", please advise me otherwise).
I am so tired, please take me home now.
(Abrupt end in article)

Terence Leung

Top Whatever
by Terence Leung
Published on December 1st, 2001