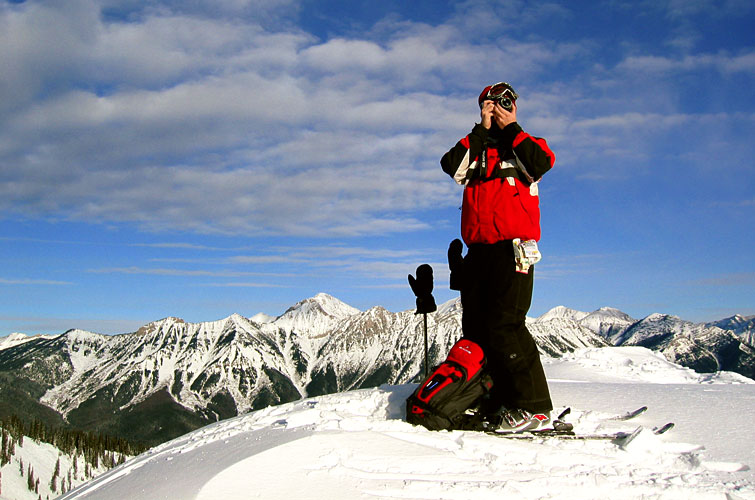 Predictions 2007
MaxPower: As I said in January 2006: Loyal readers of R4NT will know that for the past couple of years D4V and I have teamed up to predict and prognosticate on the trends which will impact the next year. We also look at our predictions from last year and either enjoy a victory lap around R4NT headquarters for our Nostradamus-like insight or hang our heads in shame. You can view our 2006 predictions, or even our 2005 predictions if you want a laugh. But for those of you too lazy to click on the link I'll give you a run down on the best and worst predictions D4V and myself made last year.
D4V: I have deeply invested my hard earned dollar on these new fancy crystal balls. Balls? Ha! Quite the mixed bag in here (omg, balls, bags, HA!). Sorry, this holiday cheer has me all Looney. Let's get things started.
A selected look at MaxPower's 2006 predictions:
The Canadian dollar would hit 90 cents US. Result: Booya. The CDN $ started 2006 at 86 cents and rocketed up to a high of 91 cents on June 1, 2006 before ending the year at 86 cents again. I nailed this one.
The central bank will cut interest rates in 2006. – Eh, so I'm 1 for 2 on economic predictions, the U.S. economy was more resilient than anticipated.
Canada will win Gold in hockey at the Olympics. I didn't specify whether I was talking about the Men's or Women's teams here. So let us assume I was talking about the women who did Canada proud and won a gold. The men? Let us never speak about this dark day again. I blame Pronger.
Unlike what everyone reads in the paper, Blackberries will not be shut down as NTP settles their lawsuit with Research in Motion. Well Crackberry addiction is running just as strong with the Blackberry Pearl bringing in loads of "prosumers" so I guess I got this one too.
Not too shabby overall – now lets take a look at a few of D4V's predictions:
The PS3 is going to kill over the Xbox360 (especially in Japan, wait a minute, that's a given). Well the PS3 is owning the Xbox in Japan, but the Wii is givin' her to both systems in terms of buzz. Half marks for stating the obvious.
Interest rates are going to continue to climb. Yup a good one – climb they did for the first two months of the year before settling down in a nice holding pattern.
There will be another �next big thing� in computer displays. Well there's been a lot of progress in flexible displays (ie: paper displays), as well LCD's really took off this year (30� computer displays for less than 2 large). Sadly I don't think either qualify for huge innovation.
Nikon will chew away a bigger chunk away from Canon, while Kodak will continue to die a slow painful death. Nikon went HARD this past year releasing a bunch of new cameras, however Canon is keeping a steady market share; they didn't really wow me this year (where's the new DSLRS?). Kodak? Who?
A major breakthrough will take place in space. Pluto? To be honest, I'm not really sure. Any of our readers care to comment on this one?
Microsoft's release of Vista (the next version of windows) will be a huge disappointment. Well considering it isn't even out yet as Microsoft couldn't rush the product out before the Christmas 06 shopping extravaganza, I would say that by itself is a disappointment. We'll save judgment on whether the system itself is the suck.
Apple will release a new iPod. Yep, ding dong.. New Shuffle and new Nano.. Does it suck less? Well it's cooler looking.
R4NT will face its largest change since it's conception. (or will it?). Yes, yes it did good ol' Rails goodness. Big ups to So-CoAddict for all the help with the new logo. :)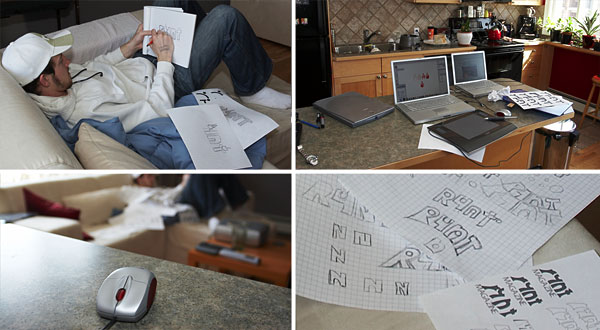 Scenes from the 2006 R4NT Rebranding
Now MaxPower's predictions for 2007.
Interest rates will be cut this year. (See if you keep making the same prediction year after year, one time it'll come true).
Google will continue to buy stuff which doesn't have any revenue or income generating potential, but continues to get into more and more realms of everyday life, growing to the point where the motto of "Do No Evil" starts to sound pretty creepy.
Flat panel TVs will have their biggest year ever in terms of sales as prices continue to slide. Landfills see a sudden influx of CRT TVs as the populace trades up and slims down.
The resurgence of all-things 80's will continue lead by the upcoming Transformers movie. I pray that women's shoulder-pads do not make it to any 'best dressed' list.
There will be a Canadian federal election. I know, I know, it sucks.
D4V's Predictions for 2007:
Let's start with an easy one, and a continuation from 2006's prediction of Vista. I strongly believe that the adoption rate of this OS will be sluggish at the least during 2007. I'm betting on Apple's market share to continue to rise.
Web 2.0. As much as a hate the term (*grumble*), I have to admit we are in full swing .com styles all over again; then again I think we're going forward with a bit more sanity (minus the 1.6 billion dollar purchase of YouTube, or Facebook turning down a cool billion). Regardless, I think we're going to see a lot more IPO's and buyouts from the big boys (even thought 2006 was a pretty hectic year). 2007 is the year.
As a side note: Myspace will crumble, or vasssstly change before pulling a friendster.
I really hope for a huge environmental conscious shift in 2007. I for one plan on doing more recycling.
HD-DVD, BlueRay? Naw.. Video on-demand will win. Discs are for sissies.
D4V: Think our predictions are "weak-sauce", well step up in the forum and let us know whatcha think. Till '08.

Maxpower & D4V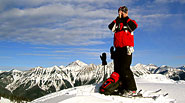 Predictions 2007
by Maxpower & D4V
Published on December 26th, 2006
Photos:

David Gluzman (recent trip to Fernie)