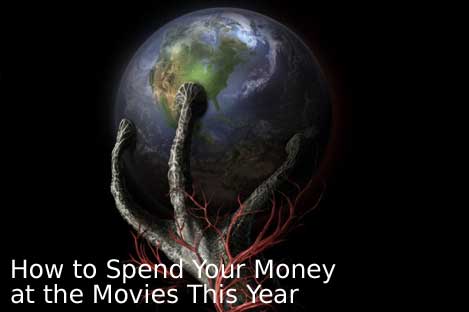 How to spend your money at the movies this year
Summer is just around the corner, and that means the movie theatres will be flooded with new releases. The studios will take advantage of the nice weather and people?s summer vacation schedules to release the films they feel will make mega bucks. Many people are no doubt wondering which films are must-see events, and which should be rented later (or not at all). If you are looking for summer movie advice than you?re in luck, because I will give my predictions of which blockbusters are worth the price of admission, and which deserve a pass.
See:
Batman Begins (June 17)
This addition to the Batman franchise is actually a prequel, and offers a new leading man (Christian Bale) and director (Christopher Nolan). Michael Caine also signed on, which immediately raises the credibility of this movie. There have been many disappointments in the Batman series of films, but this one promises to return to the darker, badder days of Bruce Wayne. That can only be a good thing.
Charlie and the Chocolate Factory (July 15)
I was initially disappointed to hear that there was going to be a re-make of one of my favourite childhood movies. Then I heard that it would star Johnny Depp and all was forgiven. Tim Burton directs, and I can?t wait to see the over-the-top set designs and costumes.
Kingdom of Heaven (May 6)
This film stars Orlando Bloom and Liam Neeson, and is directed by Ridley Scott. Not everyone is a fan of Bloom, but Scott has an impressive resume and it might be fun to see his take on the Crusades. Historical epics are big draws, and this movie won?t be an exception.
Madagascar (May 27)
I am a big fan of the new generation of animated films, such as Shrek and The Incredibles. So I was surprised to hear that this film was going to be released, as I haven?t seen any previews or advertisements for it. It seems the plot involves a quartet of New York zoo animals (a giraffe, hippo, lion, and zebra) that suddenly find themselves in Africa. It was created by Dreamworks, and includes the voice talents of Ben Stiller and Chris Rock. It?s a good bet that this movie will be one of the biggest moneymakers of the year.
Mr. And Mrs. Smith (June 10)
This film revolves around two married assassins hired to kill each other. Brad Pitt and Angelina Jolie portray those assassins, which is all you really need to know. With all the rumors swirling about Jolie being the reason behind Brad and Jen?s breakup, moviegoers will show up just to see if there?s any chemistry between the leads.
Star Wars: Episode 3 ? Revenge of the Sith (May 19)
I am a Star Wars nerd, and will show up because George Lucas is my god.
The Island (July 22)
This movie stars Ewan McGregor and Scarlett Johansson and is directed by Michael Bay. The film is set in a not too distant future, were our heroes come to believe they may be clones created solely for the harvest of their body parts. Say what you want about Michael Bay, but Ewan and Scarlett are top-notch actors, and the plot sounds very GATTACA-esque. If The Island is half as good as GATTACA, it will be worth the price of admission.
War of the Worlds (July 1)
The prize for the biggest movie budget in history goes to War of the Worlds, at $200 million. This film event will appeal to fans of the science fiction genre in general, and fans of H.G. Wells, Steven Spielberg, Tom Cruise, and Tim Robbins. That means you. Run, don?t walk, to secure your place in line.
Don?t See:
Dark Water (July 8)
If I have to see one more preview of a horror movie adapted from Japan?s Hideo Nakata, I?m going to gag. Please, just go see the Japanese original. When people waste money to see these things, it just encourages more to spawn.
House of Wax (May 6)
This is yet another horror movie that you shouldn?t pay to see. Extreme blood and gore is not scary, just gross. Even the promise of seeing Paris Hilton?s character die is not enough. A little subtlety is all it would take to improve the genre, but the Americans don?t know subtlety.
Jiminy Glick in La La Wood (May 6)
I put this movie on the Don?t See list mostly for it?s silly name, but also because it stars Martin Short. I don?t want or need to see the plot details. It sucks.
Kicking & Screaming (May 13)
My sister insists that Will Ferrell is the greatest comedian on earth, but I?m not convinced. He plays an overbearing kids? soccer coach in this film. Hmm, Will Ferrell screaming at a bunch of bratty kids? Sounds excruciating.
Stealth (July 29)
I hesitantly admit that this film has potential, but not enough to muster enthusiasm on my part. It is a military action movie, starring Josh Lucas and Jamie Foxx and directed by Rob Cohen. It might suffice for a summer thrill, but I can?t help but think that Jamie Foxx could do so much better. You?re an Oscar winner Jamie, time to step it up a notch.
The Dukes of Hazzard (August 5)
My husband really, really wants to see this movie- maybe it has something to do with Jessica Simpson in Daisy Dukes. Let?s not kid ourselves though; it stars Johnny Knoxville, Sean William Scott and Willie Nelson. I find it hard to believe that they?ll be able to stretch any kind of story into 90 minutes. Save your money, and watch the original series on reruns if you must.
The Skeleton Key (August 12)
Yawn. Another horror movie. It stars Kate Hudson, and was written by Ehren Kruger (The Ring, Scream 3). I don?t know why you?d want to see this when there are so many better movies competing for your money, but if you like this sort of thing you probably stopped reading my article a long time ago. To the rest of you, go have fun at the movies this summer. And may the Force be with you.

Beauty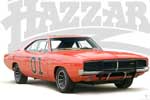 How to spend your money at the movies this year
by Beauty
Published on May 1st, 2005