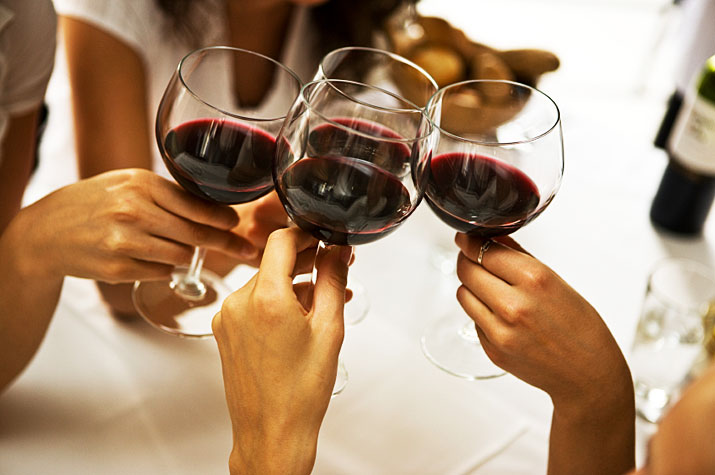 Value Wine Experiment – 3 Reds under $15.00
As an experiment, 2 friends and I decided to head down to a neighborhood liquor market at around 9:00 pm to pick up some value wine (nothing over $20), rate it and see what kind of service one can expect on a Friday night in the city of Calgary.
Our travels took us to 4th Street Liquor, which is your run of the mill liquor store, providing the everyday consumer with all the basics pertaining to offerings of wine, beer and spirits. I am often asked, and was this night by my fellow experiment observers as to what I look for when I am shopping for wine, which quite frankly, is an excellent question that I find myself now pondering an answer to. I think one of the first things that I am interested in is finding a price barometer, in the sense that I look for a wine that is available at my local store and use that to see what kind of values the store is offering. I am not sure why I do this, probably because I want to know if the store is trying to rip consumers off but nevertheless, it is one of my first goals. From there, I usually I spend at least an hour, going from section to section, evaluating all of their product and attempting to make some decisions about what I am looking for. (cellar dwellers, never before sampled, wine to pair with food, easy drinkers, stunning values etc.)
Most stores worth anything will queue a cashier or attendant of some kind to query about how one is doing and if help is needed. I always, always will try to talk with this person to see what kinds of questions they ask and what they recommend. My assistance came in the form of a 50 something year old clerk named Dave, who asked me what I was looking for (I answered value red) and whisked me immediately to some sub 10 dollar red that he admittedly didn't enjoy himself but liked the price of and wanted me to buy. After I asked what else he had, he pulled me over to an Australian blend which seemed interesting as a 2005 at 11 dollars, so I made it my choice.
Going back to what my crew had chosen….Ian grabbed a 2007 Chilean Cabernet and David jumped on an 2006 Argentine Malbec, with none of our selections coming in over 15 bones.
The three choices were:
Bleasdale Langhorne Crossing
Vintage: 2005
Alcohol: 14.5%
Price: $10.99
Coming in as the biggest value with the highest alcohol content (14.5%), this Aussie red blend was a thin, Kool – Aidish looking effort giving off slight hints of oak and some berry fruits on the nose. On the palate, it was slightly one dimensional with lots of biting tannins and tons of residual sugar. Drinkable, but not by very much.
65 points
Concha Y Toro Casillero Del Diablo
Vintage: 2007
Varietal: Cabernet Sauvignon
Price: $13.99
Next up was this Chilean Cabernet, which loosely translates to Square of the Devil, which presented a dark burgundy color, with some toasted oak and heat on the nose. This wine was super dry and tannic with some cherries up front but was hot and hollow on the mid and finished thin. This wine would do well by some additional bottle time and decanting and it would not hurt it to pair with some red meat or buttery cheese.
70 points
Bodegas Escorihuela Don Miguel Gascon
Vintage: 2006
Varietal: Malbec
Price: $14.99
Finally, the most expensive selection in our experiment, this Argentine Malbec displayed a deep, rich purple tone to it. Slow to open up, the nose gave off hints of subtle oak and had such a delectable perfume to it that I couldn't help continuing to smell it. On the palate, it was very fruit forward with full, chewy tannins. This was a unique example that is very new world in its total presentation, and I would have expected it to be around double its price.
83 points
Overall, the evening provided an excellent, inexpensive adventure from the visit to the store to the sampling of the wine. It was a great way to try new wines and enjoy our choices with friends with a variety of levels of expertise and made us think more about the complex nuances and characteristics of fermented grape juice all while having a lot of fun.

Adrian Bryksa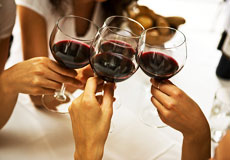 Value Wine Experiment – 3 Reds under $15.00
by Adrian Bryksa
Published on October 15th, 2008