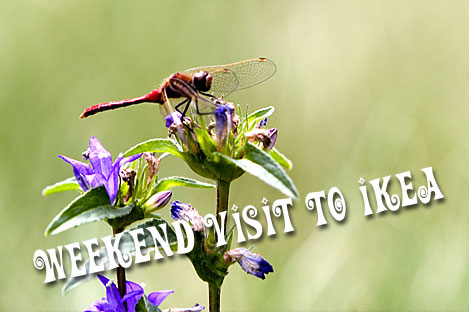 Weekend Visit to Ikea
Rating: You won?t know until you get your purchase home
Who: YUPPIES, Students, DINKs, and budget-conscious self-proclaimed decorators
What: An affordable home furnishings store, that also offers play areas, restaurants, and according to the website: ?much more?
Where: A big box land near you
When: Check the website for store hours (www.ikea.com)
Why: You can?t resist the functional furniture with cutesy, unpronounceable names
How: You will probably have to drive, as these gigantic blue stores often warrant their own zip codes
My husband and I fall into the DINK category: Dual Incomes No Kids. On a recent long weekend, we decided to brave the traffic and drive to the nearest IKEA in Etobicoke. Having learned our lesson on previous visits, we were armed with a wish list, measurements, and a good pair of walking shoes. At the end of our trip, we had the following items in our shopping bags: a handful of wood clothes hangers, an ice cube tray that makes stick-shaped ice cubes, decorative stalks (bamboo), a picture, a footstool, and a storage chest.
Jacket/Pants Hangers: BUMERANG
Cost: $4.99.
Assembly Required: No.
Details: Decided it was time to replace the crappy, out of shape wire hangers we?re currently using.
Ice Cube Tray: PLASTIS
Cost: $1.99.
Assembly Required: No.
Details: Regular ice cubes are for losers.
Decorative Stalk: SMYCKA
Cost: $2.99.
Assembly Required: No, but you need to find something to put them in.
Details: They?re currently lying on my side table until I find something to put them in.
Picture: ERIKSLUND
Cost: $14.99.
Assembly Required: No, but you need to find someone to hang it on your wall.
Details: It?s currently leaning against my wall until I find someone to hang it for me.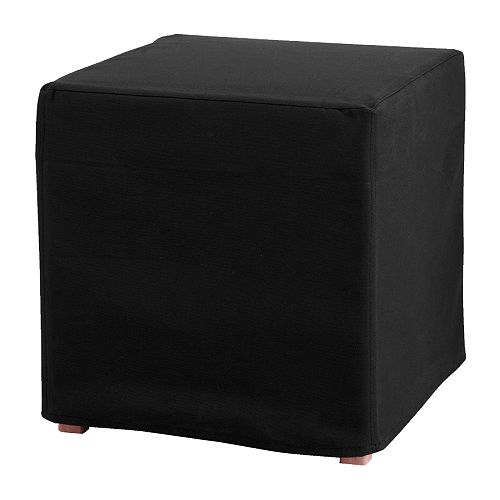 Footstool: P?LLBO
Cost: $20.00 (the colourful slipcover, which is esthetically necessary, is an extra $9.00).
Assembly Required: Yes. I would rank this as an easy to medium difficulty level. The directions were easy to follow, but my fingers were sore at the end from having to tighten the screws.
Details: It can be used as extra seating, as a footstool, or as a small side table. Looks cute, it is great for small spaces, and it can be stored under your IKEA side table when you?re not using it.
Storage Chest: BRATTBY
Cost: $59.00.
Assembly Required: Yes. This is one of those pieces that looks deceptively easy to put together, but may cause you to divorce or murder the person helping you to assemble it. I would rank the difficulty level as extreme, as in you?re extremely likely to kick the shit out of your half-finished box and return it in pieces to an IKEA in a big box land near you.
Details: After two solid hours of non-stop moaning and complaining, my husband and I managed to successfully put this beast together. We were left with a decent looking storage box, one defective screw that we couldn?t use, and hand blisters from tightening the screws.
The whole experience from leaving our condo to assembling the furniture took 5 hours. Frequent trips are not recommended, as you are likely to experience high levels of frustration. Be especially wary of defective materials, boxes that are just slightly too big for your vehicle?s trunk, and guide holes in the building materials that aren?t deep or wide enough for the screws.
Final Verdict: you?re guaranteed to visit an IKEA store at least once this year, so my rating doesn?t mean a thing.

Beauty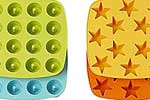 Weekend Visit to Ikea
by Beauty
Published on August 1st, 2005