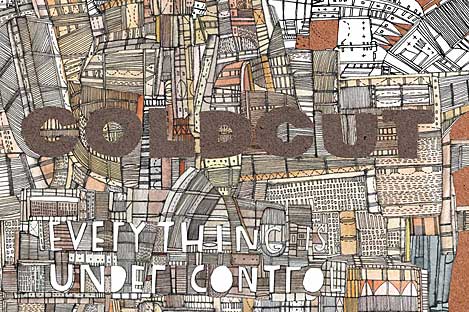 Coldcut
Coldcut return with the first single from their stunning forthcoming album, "Sound Mirrors" and it's a Hunter S Thompson of a tune (by which we mean larger than life, not quite sane and quite possibly dangerous).. "Everything Is Under Control" is a brutal, low-slung hybrid hip hop rock monster, featuring special guests Jon Spencer (of "Blues Explosion" fame) and Mike Ladd.
The Coldcut fellows bring the guitar noise and drawled vocals of Spencer and then cut and chop them in the way that only the original masters can. After which, they let Mike Ladd loose on the politics, a stream of conscience. Obnoxious, raw and utterly huge, it sounds like classic era Beastie Boys crossed with Weatherall-produced Primals, but in the way that only the duo behind "Beats & Pieces" could mash it, and then only in the way that they could mash it right now.
In January 2006 Coldcut will release their new studio album "Sound Mirrors". Quite clearly the best album of a long and illustrious career, it features a fantastic line-up of guests but always sounds exactly like a Coldcut record. In addition, September sees the launch of a huge and fantastic new website from these web pioneers. Don't worry, the Godfathers are back. Everything really is under control.

Ninja Tune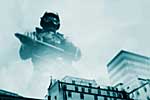 Coldcut
by Ninja Tune
Published on November 1st, 2005