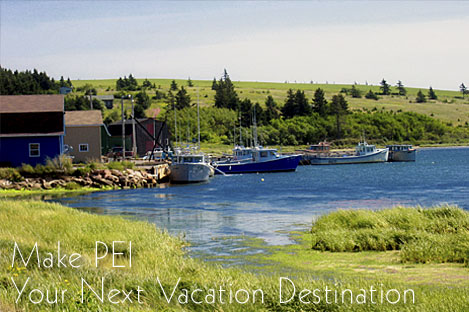 Make Prince Edward Island your next vacation destination
Now that the snow has melted and the weather is starting to improve, I've been daydreaming about traveling. I think it's natural to think about vacationing after being cooped up inside during Canadian winters that never seem to end. Many people probably fantasize about visiting warm beaches or exploring some exotic locale as far from home as they can get, and may neglect to consider destinations closer to their own backyard. This is a shame, as our own country is vast and varied and offers many wonderful experiences that rival those in any other country of the world. One specific area that is likely to be overlooked is the Canadian Maritime Provinces, and Prince Edward Island in particular. Surrounded by so many travel options in North America and beyond, PEI is easy to miss, but this small island is truly a gem. This province would most appeal to those seeking a lazy and relaxing holiday, but also attracts vacationers looking for adventure, local history, and experiences unique to the region.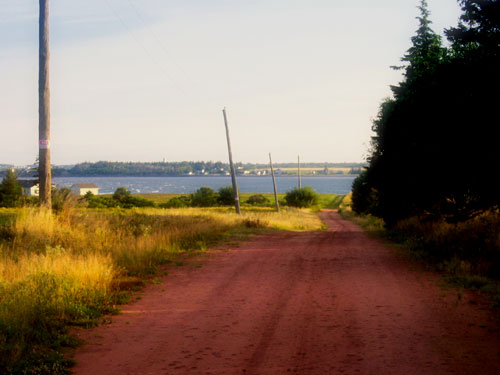 Prince Edward Island's topography and climate are ideal for many different adventure activities. There are outfitters on the island that offer tours and equipment for a variety of water-based adventures. Ocean kayaking is a sport that has really taken off in the last couple of years and many companies offer tours and rentals between mid-June and mid-September. There are also companies that offer scuba diving charters and equipment rentals, also from mid-June to mid-September. On these excursions you'll see lobsters, crabs, scallops and other sea life. Boat cruises offer a variety of highlights, from harbor tours, to sunset dinners, to seal and bird watching. These tours usually run from June to August. Fishing is another popular activity; you can charter a boat for deep-sea fishing or rent equipment and go out on your own. Alternatively, there are many good sandy beaches for those who dream about swimming and building sand castles. Finally, there are a number of provincial and national parks in PEI that offer excellent hiking and cycling trails. Prince Edward Island is one of the best-known destinations for cyclists, and offers many renowned trails including the Confederation Trail.
Fans of historical sites and buildings will find much to explore as well. From the picturesque provincial capital of Charlottetown to the smallest Baptist church, there are many buildings and period homes to explore. Visitors may notice the abundance of churches in this province, and it seems that even the smallest town has multiple. There are also many museums and government buildings to visit, particularly in Charlottetown. Admission is generally very reasonable and tourists can enjoy both the museum holdings and the charming architecture of the buildings as well. As for accommodations, I must recommend going the Bed and Breakfast route. There are countless B & Bs in this province, as any routine accommodation search will attest. Tourism is a big part of PEI's economy, and the people are extraordinarily friendly and accommodating; stay with some of the locals and you will not regret it. Finally, I can't speak of the wonderful maritime architecture without mentioning the lighthouse. There are many lighthouses dotting the coastline, and they are a must-see for any visitor to this area.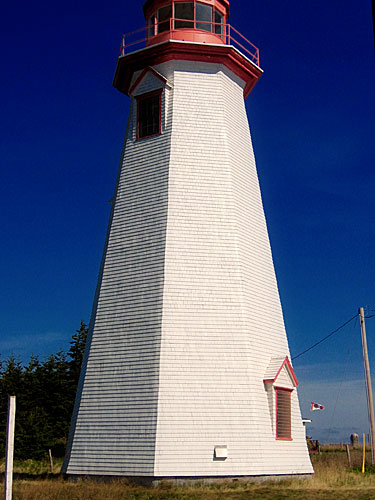 There are some activities unique to Prince Edward Island or the Maritimes that should not be overlooked. All visitors should definitely drive on one of the three major scenic routes outlined on all maps of the area. These are known as the King's Byway Scenic Drive, the Blue Heron Scenic Drive, and the Lady Slipper Scenic Drive. These driving routes are beautiful, well marked, and encompass large areas. Tourists may stop at little towns along the way, or just enjoy the ever-changing scenery. Visitors may be particularly inclined to stop at one of the many local antique shops or gift stores. Bargain hunters will be in heaven when they realize how many shops there are to visit, but everyone will be able to appreciate the handcrafted souvenirs and fine art on display. Another event that should not be missed is a traditional lobster supper. It truly is an event as these meals usually involve multiple courses in large dining halls, and you will enjoy some of the best seafood you will ever eat. Finally, I can't discuss PEI without at least mentioning the House of Anne of Green Gables, the most popular tourist attraction in the province. The house is known as the place where Anne lived, the character created by the famous author Lucy Maud Montgomery in her Anne of Green Gables series of books. Visitors will notice many references to Anne as they explore the island, and many fans from around the world visit Prince Edward Island specifically to visit the Anne themed attractions.
This is just a sample of the many experiences to be had in Prince Edward Island. If you are looking for an extreme or fast-paced holiday than this is not the place for you – PEI is certainly not known for world-class nightclubs or a party atmosphere. What is offered here is a quiet, relaxing vacation where people can enjoy gorgeous scenery, interact with nature, explore wonderful historical sites and east-coast architecture, and just generally vacation in peace. During my stay I was struck by how quiet my surroundings were – it was a completely different experience from my life in a big, loud city. I suppose that's what many people look for in a vacation: the opportunity to experience something different from their everyday lives, the chance to unwind, to leave all their troubles behind. If this is what you seek in a great vacation, consider traveling to Prince Edward Island the next time you can take some time away. It is a little piece of heaven – and it's in your own backyard.

Beauty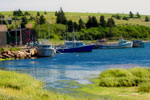 Make Prince Edward Island your next vacation destination
by Beauty
Published on April 1st, 2005