Mike Morier
Contributions:

3

Website:
Articles by Mike Morier: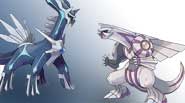 I must confess. I've never before been compelled to "catch them all" (though I am a firm believer in the practice of "captcha them all" – because your Ugly Betty discussion board is no place for bots and spammers).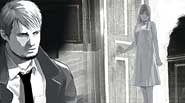 From check-in to checkout, the story unfolds much like an interactive novel (and in keeping with that, you play the game by tilting your DS sideways like a book), with a variety of fairly rich characters and environments. Mysteries abound and it's up to you to solve them.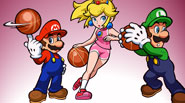 Who knew that the Shyguy was such a baller? Bad enough that he and his ilk will show you up time and time again on the race track, but now you'll have to suffer the indignity of having him score on you from half-court. If you can handle that, than this may be the game for you.