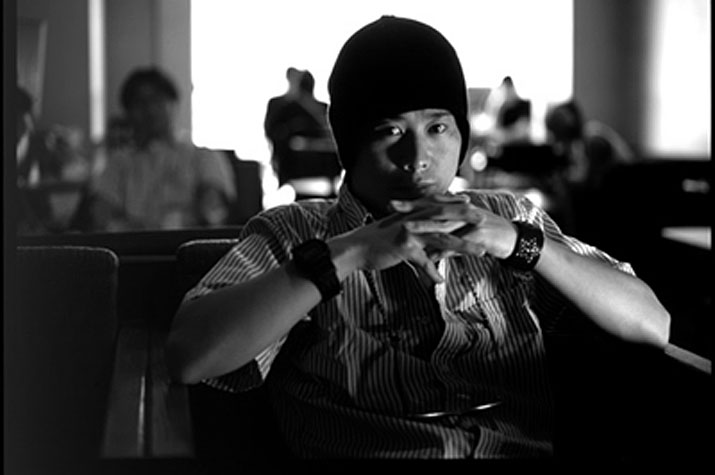 Artist Profile: Calm
Calm aka Farr aka Kiyotaka Fukagawa is perhaps the quintessential Japanese electronic music producer. He makes gorgeously atmospheric compositions that have an understated but intensely emotional quality. His tracks embody the beauty of life and the world that surrounds us. Stylistically, he produces material that can be placed in categories such as downtempo, nu-jazz and house, but like all musical greats, some of productions defy easy categorization.
His first release was an EP of his material recorded under the name Farr, which came out in 1996. Since then he has released albums for Japanese labels such as the Lastrum Corporation. Calm does not have a very high profile outside his native country, but compilation albums of his material have been released by Exceptional Records in the UK and Music For Dreams in Denmark. His tracks have also been licensed to labels such as Francois K's Wave Music in the US, Mr. Bongo's UK based Disorient imprint, Yellow Productions in France and Jazzanova's now defunct Compost sub-label.
Over the years, he has chosen to release certain material under different guises. He released an album of gorgeous material as Organ Language on Revirth in 2002, which was in part broken beat, part future jazz, part techno and part supremely deep house. The KeyFree project saw Calm explore housier territory in 2004, which saw him release a number of 12″ releases and a CD. He is also half of Japanese Synchro System with Kayazuki Shimizu, who released a number of well received 12″ vinyl releases on Life Line in 2006. The Japanese Synchro System material sits somewhere between techno and jazzy house, with one of their tracks being remixed by Carl Craig. As a remixer, Calm has lent his magical touch to artists such as Moadaji, Jazzanova, Yasuko Agawa, Chari Chari and Femi Kuti. It used to be difficult to find Calm's music for sale in the west, but in these internet assisted days, it is now easy to purchase music by artists such as Calm online.
Calm runs his own label, named Music Conception, on which he has released his own material and music by other artists. His most recent albums, Blue Planet and Silver Moon, released in 2007 and 2008 respectively, have seen the light of day via his own label. Both are beautiful long players, which blur the lines between ambient, nu-jazz and house. The label is also home to other Japanese talents such as No Milk, Kenkou (Calm's younger brother) and Sexophone, who explore various electronic territories.
Calm rarely performs outside Japan, but he regularly does gigs in Japan. He is an electronic performer that is worth seeing. In a live surrounding, the emotional intensity of his music is magnified. He is also a DJ of note and his genre crossing selections can be found on his radio show on Shibuya FM, commercially available mix CDs and of course in clubs and 'DJ Bars'.

Jon Freer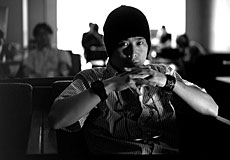 Artist Profile: Calm
by Jon Freer
Published on December 8th, 2008
Label:

Music Conceptions

Website: