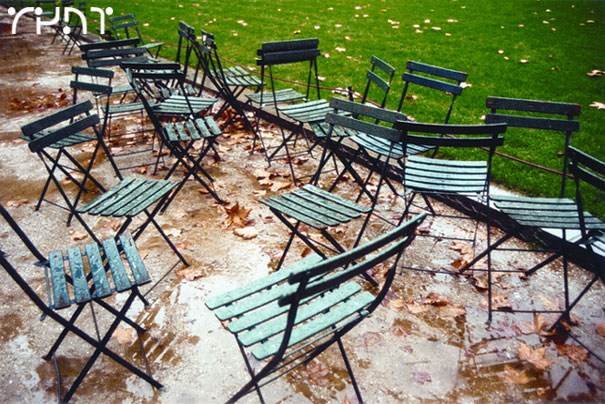 Why I will never buy Maxtor ever again
For those of you that have no idea what I'm talking about, Maxtor is a hard drive (we're talking about computers) manufacture. Actually, it's one of the largest manufactures in the world. Notorious for great customer service, yet shadowed with a horrible history of badly constructed materials. In the past couple of years they have gone out of their way to be one of the best manufactures of hard drives in the world by supplying an impressive 3 year warranty. Not only have they been supplying some of the fastest drives, but also the best priced drives on the market. If you would have asked me about Maxtor a couple of weeks ago, I might have suggested a purchase; however as of last week never again.
Maxtor sucks. If you're a geek or know a geek you've heard this a million times. There is much truth to this saying. My first Maxtor was a bleeding edge 27gigabyte 7200rpm drive that I picked up "cheap", yet I made sure to pickup a Futureshop warranty just in case (man, I'm glad I bought that). At first I was really happy with the drive, then again 7200rpm drives had just come out (compared to the older 5400rpm) and it was blazingly fast compared to anything I've used before. Not 6 months later I got woken up in the middle of the night by a super loud clunking noise (I keep my computer on 24/7).
What the hell. My hard drive had managed to lock itself up and was making a lot of racket. First thing that came to mind was that my backups were 2 weeks behind and I just lost a ton of work. If you haven't experienced losing 2 weeks of work before you have no idea, but I don't wish it upon anyone. I quickly returned the drive to Futureshop and picked up a Western Digital in exchange (which still works perfectly today 3 years later). I vowed to never personally use a Maxtor again.
Fast forward a couple of years, and I'm building computers on a semi-regular basis. While consulting people on building their computers I would normally suggest anything except Maxtor drives. Then came the advent of ATA133, and Maxtor was ahead of the game; everyone wanted this new super fast technology and Maxtor was the only company to support it. So after building several dozen computers with Maxtor drives it seemed they got their shit back into shape and their drives were just as reliable as everyone elses. But when I got news that a computer I sold with a Maxtor failed, I wasn't completely surprised.
Last week a brand new 80 gig 7200rpm Maxtor pooped out. This drive had the same type of error that my older 27gig drive had; completely locked up and useless. This time however, I had to deal with Maxtor directly and decided to use their Advanced RMA (which is highly praised as the best warranty service in the industry), which would enable me to get a replacement drive in quote, "2 business days". 2 weeks later I received a replacement. I had spoken to a couple warranty representatives on the phone during this waiting period, and was simply told that they didn't have any drives to replace it with at the moment. *cough* excuse me, you're Maxtor and have ZERO drives to replace a failed drive with? Oh, and I quote "Drive may be replaced Free of charge with a similar or higher capacity drive based upon availability". You can write it in all your documentations (even the waybill of the exchanged drive), but not putting this policy into use is inexcusable and a complete farce.
After receiving the drive I then realized that I would have to pay out of my own pocket to return the failed drive. This really boils my blood, not only has Maxtor not lived upto it's service, warranty or customer satisfaction, but now I would have to spend MORE money (about 20 bucks) in returning a drive.
The message here is that Maxtor sucks. I will never buy another drive, nor build any computer with Maxtor products in the future. I recommend the same for anyone looking for a new hard drive. Congratulations Maxtor, welcome to the ban list.

David Gluzman

Why I will never buy Maxtor ever again
by David Gluzman
Published on October 1st, 2002