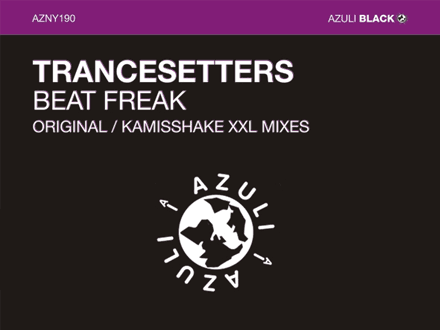 Transetters – 'Beat Freaks'
On behalf of our friends at Azuli we have the two mixes from the latest 12″
release from the Transetters – 'Beat Freaks'.
Trancesetters, Dobre and Jamez Tight, deliver more intricate layers of phonic production and percussion with tribal 'dirty, nasty, funky' bassline to groove along to!
On the flip side, Azuli debutant, Kami, keeps the tribal texture flowing (with a little help from Justin Drake from Peace division) who toughens things up with some sweet vocal and percussive re-arrangement to compliment dope new drums and synths. heavy noise!!
Artist: Trancesetters
Song Title: Beat Freaks (Original Mix)
Artist: Trancesetters
Song Title: Beat Freaks (Kamisshake Mix)
Many thanks to 'Azuli Records' for supplying this special feature. For more information checkout http://www.azuli.com/

Azuli Records

Transetters – 'Beat Freaks'
by Azuli Records
Published on November 1st, 2004