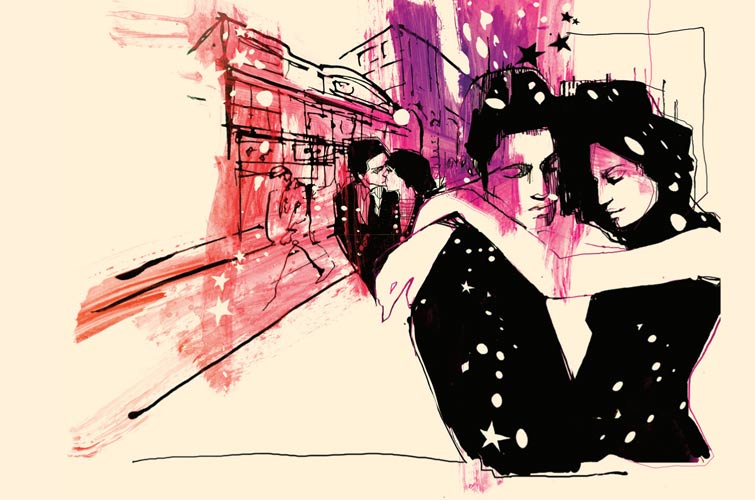 Top-Drawer Musical Picks
V/A – Southport Classics
Genre: Disco/House
Label: Endulge
Release Date: November 21st, 2006
The Southport Weekender is as much about celebrating the past as embracing the future, so this compilation is as representative of the breathtaking three day soiree as the upfront House dominated collections. Musically, this compilation is arguably stronger than any of the previous Southport releases and features a large number of records that are classics the world over. Disc one is a soul-kissed-funkified-jazzed-out whirlwind and features choice numbers such as Keni Burke's heavenly "Risin' To The Top" and the synth directed mastery of James Mason's "Sweet Power Your Embrace". Disc two stretches from the low-slung Brit soul of Soul II Soul's divine "Keep On Movin'" to the full-on housefloor magic of MAW and India's glorious "To Be In Love" and The Nightwriter's mystical "Let The Music (Use You)". Superlative.
Wunmi – A.L.A.
Genre: House/Broken Beat
Label: Documented
Release Date: March 26th, 2007
It's hard to believe that this is Wunmi's debut album, as she's been an ever-present vocal guest on records by House and Broken Beat producers over the last decade or so, but this really is her first longplaying release. It is an exciting album, where the Wunmigirl's singular vocals take pride of place, backed by understanding House and Bruk rhythms supplied by an enviable list of beat technicians. Highs include a broken funker entitled "Greedy Body", penned by Tony Nwachukwu, and "Fanatics", an afro-tech houser produced by Fauna Flash. "A.L.A." is a rare entity, a longplayer that features work by a range of production dons, but actually flows like a 'proper album'
V/A – Coast 2 Coast: Kerri Chandler
Genre: House
Label: NRK
Release Date: January 22nd, 2007
Kerri Chandler re-entered the House consciousness a couple of years ago with his huge "Bar A Thym" and has gone from strength to strength since then, alongside fellow NY dons such as Sydenham and Ferrer. This compilation is a passionate and pretty upfront House affair, featuring Chandler produced efforts such as his pounding duet with Monique Bingham entitled "In The Morning" and the twisted string kissed "The Promise". Choice works from others include Johnick & FTL's delicious "A Breath Of Fresh Air" and Phortune's old school "String Free". This is a solid compilation from one of House's longest serving disciples.
V/A – Pulp Fusion: Bustin' Loose
Genre: Soul/Funk/Jazz
Label: Harmless
Release Date: September 26th, 2006
It was a sad day when Harmless decided to stop releasing vinyl, but they look set to continue satisfying lovers of smaller circular discs with top dollar compilations like this decade celebrating double compact disc affair. Compiled by NYC's Monk One, CD 1 will warm your stereos and earpieces in a soulyjazzinfunkaphonic manner with the likes of Ray Bryant's earnest "Up Above The Rock" and Lee Moses tear drenched instrumental guitar driven cover of "I'll Be There". CD 2 is another trusty disc, featuring gems such as Aaron Neville's fantastic "Hercules" and Lyn Christopher's bass driven "Take Me With You". Wonderful stuff!
V/A – OM Winter Sessions
Genre: House
Label: OM
Release Date: November 6th, 2006
Om don't miss a trick, getting rising House hero and fellow San Fran resident Justin Martin to mix the first CD of their Winter mix collection. Om perennial fixture Johnny Fiasco brings us a bumpin' second disc, but Martin's mix is the one to write home about. A straight forward electronified and pulsating House affair, JM's CD features cuts such as James Taylor's string kissed "Take Me Or Break Me", Claude VonStroke's key-laced "Who's Afraid Of Detroit" and Spirit Catcher's sublime "Sweet Deal". A talented record selector and beat constructor, Justin Martin is certainly on the way up.
4hero – Play With The Changes
Genre: Soul/Broken Beat
Label: Raw Canvas
Release Date: February 12th, 2007
Yes, this is the return of Dego and Marc Mac with an overtly soul infused and mostly relaxed tempo'd longplayer. Considering their past record, it's kind of a shock that this album only builds on a body of music that already exists, instead of creating new genres and refashioning styles. The album features vocal contributions from old friends and new acquaintances, with hot numbers including the Face penned "Look Inside", a proto D&B stringer featuring Jody Watley called "Bed Of Roses" and the frustrated sax rambling of "Why Don't You Talk?". This is undoubtedly an ear-pleasing affair, where strings and vocals play an important role, but you can't help wondering what else Dego and Marc have up their sleeves!!!
Clara Hill – All I Can Provide
Genre: House/Broken Beat
Label: Sonar Kollektiv
Release Date: August 28th, 2006
Hmm, Clara Hill has a gorgeous voice, but unfortunately, all that the first lady of Sonar Kollektiv can give us isn't enough. She is let down by wishy washy production work that has the habit of clashing with her vocals and on occasions her songwriting just isn't quite on a par with works such as "(I Got) Somebody New". However, all is not lost, as her duet with Vikter Duplaix, a spirited tech-house condemnation of the 9-5 is outstanding, as is the King Britt produced broken-electroid effort that is "Did I Do Wrong". A 2 hit wonder?
Lucky Pierre – Dip
Genre: Downtempo/Ambient
Label: Melodic
Release Date: February 12th, 2007
Alarm bells may sound when you discover "Dip" is a concept album based around Scotland's natural assets, but your worries should be averted once you've immersed yourself in this slight yet touching six track longplayer of downbeat beauty. Any pretentious notions pail into insignificance once "Gulllsong" has got your attention and the marshmallow soft brass and demonstrative strings of the ambitious "Weir's Way" take hold. "Gust" sounds like it has taken a battering from the elements, whilst "Ache" is a string-laden declaration of angst. "Hike" is an irrating upbeat foray that spoils the mood, but the contemplative "Drift" will reel you in again. Simply stunning.
V/A – Sci.Fi.Hi.Fi 03: Alex Smoke
Genre: House/Techno/Electronica
Label: Soma
Release Date: November 6th, 2006
Soma's lean beat techy stallion unleashes a level-headed yet rather listenable electechdubno mix! Smoke's selection actually reminds you of some of his own offerings, so it comes as no surprise that he's managed to squeeze three of his own tunes. Highlights on this excellent compilation include Burial's ashen-faced "Gutted", the pulsating 'Basic Reshape' of Rhythm & Sound's "See Mi Version" and Claro Intellecto's heavenly "Peace of Mind". This is another great addition to the Sci.Fi.Hi.Fi. series!

Jon Freer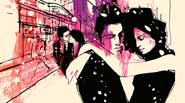 Top-Drawer Musical Picks
by Jon Freer
Published on January 25th, 2007
Album:

V/A – Southport Classics
Wunmi – A.L.A
V/A – Coast 2 Coast: Kerri Chandler
V/A – Pulp Fusion: Bustin' Loose
V/A – OM Winter Sessions
4hero – Play With The Changes
Clara Hill – All I Can Provide
Lucky Pierre – Dip