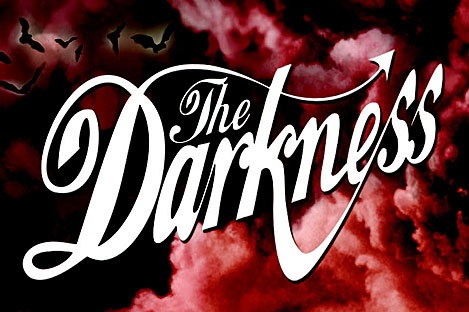 The Darkness
No one believes in the power of the big guitar, the spangly cat-suit and the irrepressible hook more wholly than The Darkness. They are evangelical in their mission to bring back stadium ready rock, the pomposity of the guitar solo and grandeur of the true frontman. The band's debut full-length Permission to Land, featuring the hit single "A Thing Called Love", solidified these Brits' place in the annals of rock. Steering firmly clear of ridiculous, The Darkness' histrionics make spaceships, tigers and bared chests logical accompaniments to songs that are immediately memorable and utterly timeless.
Now the band is preparing to release its sophomore album, One Way Ticket to Hell…and Back on November 29th on Atlantic Records. The album's first single "One Way Ticket" will instantly suck you in and make you a card-carrying disciple of the band that is determined to put ferocity back into rock n' roll. This album will erase any doubt that The Darkness is anything less than classic.
You can also hear the entire album @ http://myspace.com/thedarkness. Enjoy.

Atlantic Records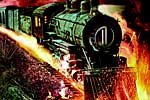 The Darkness
by Atlantic Records
Published on December 1st, 2005