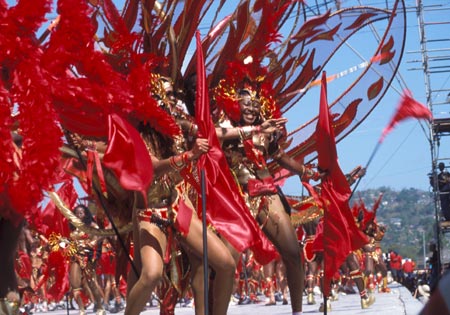 Summer Chillin'
Well the sun's shining, and if you know me at all thats just another excuse to drink. So here's a few recipes that oughta' cool you down.
First off we need supplies. Here's a few things your going to need.
Glassware: Drinks just aren't as cool if they all come in a regular tumbler glass, get creative. Ice: Lots of it, its summer damn it.
Straws: Assorted sizes, and don't get the rail thin ones, they just slow down the drinking process.
Blender: Can you say Margaritas! Sugar, salt etc.. Lots of booze.
Ok on to the fun part, and remember if you screw up your drink just quickly get rid of the evidence (drink it) and try again.
Spiked Blue Lemonade
Light refreshing drink, watch out though because this is very easy to drink.
1oz Cranberry Vodka
1/2oz Lemoncello
1/2oz Blue Curacao
Fill glass with ice, add booze top with lemonade.
Margaretto
Simple twist on the margarita
2oz Amaretto
Coke
Margarita slush
Glass with sugared rim
Blend ice and lime juice to make a margarita slush, pour into glass, add Amaretto and a splash of coke (about 2-3 oz or to taste)
Daiquiri
A classic, this one is very open so be creative
2oz White rum
Fruit
Glass with sugared rim
Blend ice and fruit with a bit of water (or even fruit juice concentrate). Pour into glass and add rum. Quick note, if you want to try to make a watermelon daiquiri or any other fruit that has a weaker flavor substitute a 1/2oz of the rum or so with say melon liquor, or some other flavored liquor. Top with a cherry flag. (Orange wheel slice with a cherry in the middle held together by a pick.)
Pina Colada
Bring me two pina colada, one for each hand we'll set sail for capt….. sorry.
~3oz Coconut (fresh, milk, concentrate, whatever. Just don't use dry shredded)
~1oz Pineapple juice
2oz White Rum
Glass with sugared rim
Add all ingredients to blender with some ice and a bit of water. Blend until smooth, pour into glass with rum. Top with a cherry.
Holy Water
O' heavenly god of the porcelain I bow before you.
1oz Red Sourpuss
1oz Blue Curacao
7-up
Fill glass with ice add booze, top with 7-up.
Chocolate Monkey
Damn this one is good, if you try only one drink on this list, make it this one.
1oz Banana Liquor
1oz Kahlua
Vanilla Ice Cream
Martini or large bowl shape glass
Chocolate syrup
Place ice cream in blender and add a bit of ice. Blend and repeat until it is close to a slushy consistency. Drizzle chocolate syrup into the inside of glass in a swirl pattern. Put booze in glass and slush. Top with a cherry or slice of banana.
Watermelon Martini
Easy drinking, nice for a late summer evening
1oz Cranberry Vodka
2/3oz Melon Liquor
1/3oz Lemoncello
Shake all ingredients together over ice, serve in martini glass with a bit of ice and enjoy.
Well there is a few to get you started. Be creative and if you find something really good post it in the forums for the rest of us to enjoy. Oh and on a quick side note here's a tip for blended drinks. When you have you ingredients and the ice in the blender add just enough of whatever liquid you are using so that it is about a 1/2 inch or so below the level of the ice.
Enjoy, and if your throwing a party and buying the booze, then give me a shout.

Silenced Scream

Summer Chillin'
by Silenced Scream
Published on June 1st, 2003