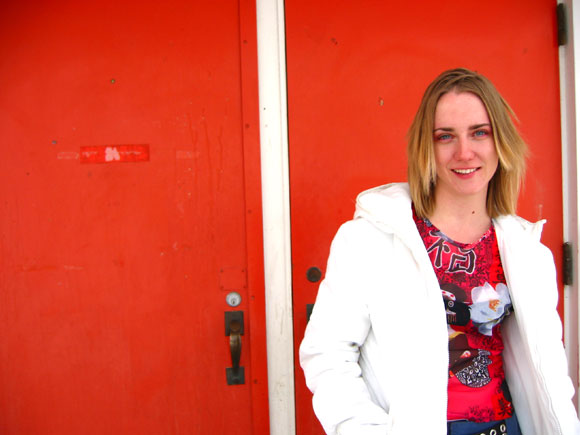 Incentive Music
On behalf of Incentive Music and their label, Product, we take great
pleasure in presenting the following 'direct to file' hyperlinks of three
full-length video streams in both Real Audio & Windows Media.

Stuart – 'Free (Let It Be)'
Label: Product
Release date: 03/03
Being compared to dance classics like Spiller 'Groovejet' and DB Boulevard
'Point Of View' there'll be no getting away from this funky house track
over the coming months. Stuart is a Dutch producer who has enlisted the
help of 20 year old singer Lara McAllen together they look set to have a
big UK hit with this song which is fast becoming a party anthem for
everyone who lives for the weekend.

Jan Wayne – 'Total Eclipse Of The Heart'
Label: Product
Release date: 10/03
If you're looking for someone to blame for the current slew of 80s themed
dance cover versions then Jan Wayne is a good starting point. The German DJ
has scored a string of Top 20 hits across Europe, all cover versions,
including 'Because The Night' a #1 in Holland and a Top 15 hit in the UK in
November. His Album 'Back Again' soon to be released in the UK has already
gone Top 20 in Germany and features new versions of '80s movie ballads
'She's Like The Wind' and 'Take My Breath Away' alongside Yazoo's 'Only
You' and Bonnie Tyler's 'Total Eclipse Of The Heart' now scheduled as the
second single in the UK. With underground club brands like Cream and
Gatecrasher struggling to fill their venues or closed down completely its
the commercial dance clubs and bars across the UK that are packing them in
every weekend and its producers like Jan Wayne that are helping to provide
the party soundtrack.
Dee Dee – 'The One'
Label: Incentive
Release date: 17/02
Belgian trance starlet Dee Dee follows up her Top 15 debut 'Forever' with
another anthemic dance track that has been massive in the clubs since late
last year. Committed to scoring another hit over here she recently
completed a 40 date tour of the UK following the lead of Ian Van Dahl and
Lasgo, all masterminded by the same Belgian hit factory – A&S. The video
features Dee Dee at a masked ball reminiscent of the Stanley Kubrick film
Eyes Wide Shut. Shot on location in Prague the video has proved popular on
The Box and MTV. The getting airplay across the Galaxy and EMAP radio
networks
Many thanks to Incentive Music, check it: www.incentivemusic.com.

Incentive Music

Incentive Music
by Incentive Music
Published on March 1st, 2003