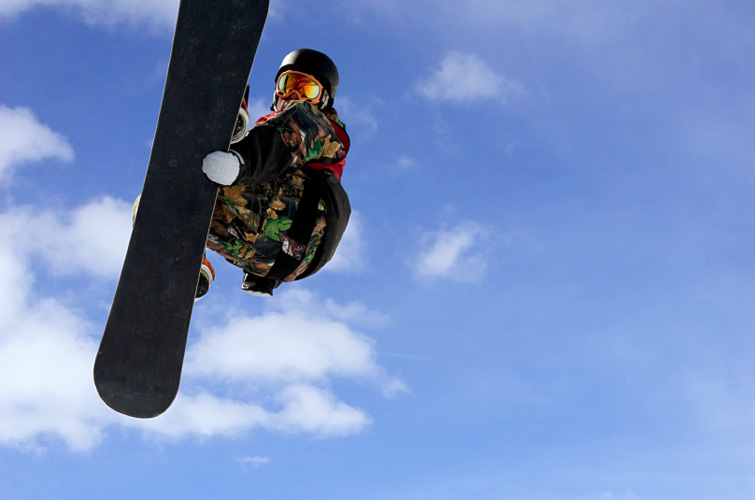 Gear Up For Winter: Snowboarding
Welcome to the second edition of the "Gear Up For Winter" series. In our previous article we focused on showcasing some hot new gear for skiers looking to make an impression on the hills this year. In our second article, the one you are obviously reading at this point, is going to focus on new duds for all you snowboarders out there. We've covered boots, bindings, and boards to help you out in your search for this year's (well, 2006 and 2007) hot additions. And as with the first article, we also include some helpful notes when it comes to shopping for new gear. Having proper fitting gear for your style is important, so pay attention.
Boots
Again starting with the boots, we attempted to give a wide range of styles for you to check out.
As with any footwear, finding the right boot for snowboarding takes time and patience, as well as a little knowledge. You want something that is a good and secure fit so that you have optimal control when on your board. If you are an aggressive boarder, you'll probably want a boot that is a little harder than others. One that secures your toes a bit more with little movement. If you are a recreational boarder and want something with super comfort, then you'll want to search for a softer boot, one that allows a little more toe movement. In both cases, it is important that you have zero heel movement. If you can lift your heel, you're not going to be comfortable and chances are you'll come off the hill and the end of the day with blisters the size of Kansas. When trying them on, lace them up tight to the point that you can't lift your heel, then stand up and lean slightly forward, bending your knees. If your heel lifts, they are not a good fit.
You'll also want a boot with the proper flex. Freestyle boots differ from freeride boots in flexibility, so make sure you understand your riding style before hitting the stores and sales as it can greatly affect your riding. Freeride boots usually have a stiff upper boot for added support on your foot, as well as a lace-up inner boot that allows you to adjust the amount of overall flexibility. Freestlye boots are usually lower cut than others, having a loose inner liner for more flexibility. If you are into apline riding, look for a slightly harder boot. They support your foot, ankle, and lower leg much more firmly, making them best for racing and high-speed carving on hard snow surfaces.
Bindings
Snowboard bindings are key. Boarders enduce a lot of torque on their legs and ankles, so having a good binding plays a very important role. You want a binding that transfers movement from your body to the your board efficiently, but more importantly, you must ensure that your bindings match the style of your boot. Having a really nice binding that doesn't fit your boot is no good. If you want (or have) a soft boot, you'll be happy with strap on bindings, as they are the most flexible, not to mention the fact that they are super easy to jump into. A popular choice among most recreational boarders. If you are going with a harder alpine boot, we recommend finding yourself some step-in bindings. They are more secure than the strap on bindings, ensuring that you have the control you need when riding in unknown places. You could also go with plate or lever bindings as these provide the most control over your board, tranferring all motions directly from your body. They aren't as popular as the other two, but if you care more about quality control over having something super simple, then you'll want to go with this choice.
Boards
Finally, we have the boards. There are many, many different boards out there to choose from, so again we have to emphasize… know your style before choosing. Finding the right board for you is more than looking for the coolest graphics that will impress your friends. Your style can set the pattern for the shape and price of a new board, so make sure you know what you're looking for. Like any other product out there, beginner boards are going to be cheaper than high-end boards and freeride boards will differ from freestyle and freecarving boards.
Another factor you'll notice when board shopping is their length and weight. The length of the board is pretty much up to you, but should generally reflect your overall body weight. As there are no set standards for what specific length you should have based on your height or weight, ensure you go for something that matches your size appropriately. If you want a board that turns quickly and manouvers fast, you'll want something shorter than a board that handles long, high-speed carving. However, heavier people generally want a longer board. Lighter people generally go for shorter boards because the longer the board, the less control you have.
Finally, there is the flex of the board. Again this generally is determined by the style of rider. Beginners will want a softer flex board to help with turning, while more experienced riders will want something a little more stiff. With their experience, a long-time rider can put the board to work much more than a beginner, so you want to ensure you have the proper control.
Well, that wraps up part II of our Gear Up For Winter series. Hopefully you learned a few things to help you out in your hunt for new gear. Stay tuned for our final article in the series in which we'll attempt to focus on some cool accessories for both skier and boarders.

Ian Harding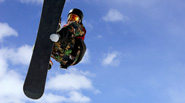 Gear Up For Winter: Snowboarding
by Ian Harding
Published on November 26th, 2006