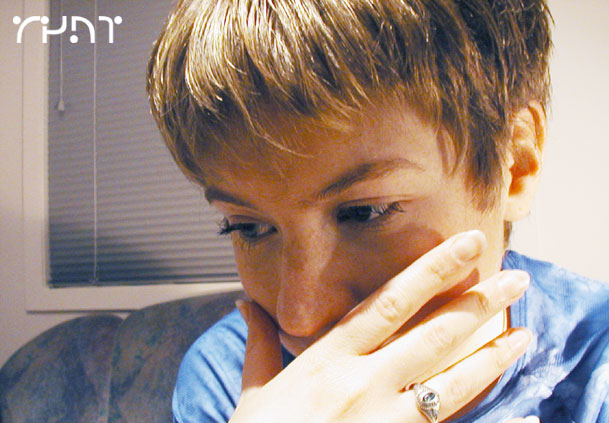 CBC Olympics
My original intentions were to avoid Olympic coverage as much as possible, yet I just couldn't resist and had to tune in and watch some of the key events that I'm interested in (ie: Speed Skating, XC skiing and so forth). Living in Canada I've grown to expect the CBC to cover the Olympics in a more justly fashion than their American counterparts. I was just looking forward to hearing some excited announcers talking about all the athletes, and every event in an equally represented manner.
It's nice to know that Canada finished theses 2002 Olympics as the "complainers". All across the globe that figure skating pair was known to have reached a gold medal by its country complaining in every possible way. The CBC was no exception. Every minute of airtime thereafter the silver medal was decided, the CBC commentators would mention something about it. Better yet, they'd skip certain event coverage to discuss with a so called "panel of experts" about the topic. *sob* I'm sorry but I'm not tuned into your half assed coverage to hear you and the "so-called-country", bitch and complain. I'm on this station to watch some athletes slobber all over themselves whilst in burning agony of their event.
Don't get me wrong I think the Canadians did a fantastic skate, but jeez there is only so much respect I can have for a sport that is judged. I really just wanted to see each and every event treated fairly in the airtime coverage, keeping in mind that they would most likely spend a bit more time in events that Canadians took part in. Sadly though, this didn't happen. We would be lucky to catch a few highlights of a Canadian winning a medal in between a personal on air editorial or listening to Don Cherry talk about how great Canadian hockey is (even though hockey would start a week later). Ugh, I just got so sick of watching CBC at one point I turned to American coverage.
Drama. That's the first thing I think of when I think American Sport coverage. Theses Olympics would prove no different, yet their coverage was leaps and bounds superior than the CBC at most points. They would actually show the events in their most possible entirety and not concentrate on a certain event that the country might favor (*cough* HOCKEY). Every time I'd tune into NBC I'd see something new; first Skiing, then curling, speed skating and so on. Really good stuff if you can block out the incredible amounts of Americana. Then again after all that's happened in the US theses past couple of months it was good to hear some patriotism. If only our country could get excited about something other than hockey.
I was excited about Canada winning gold in hockey; probably just as much as any other fellow Canadian. Then again I can only care so much about drug addicts skating on the ice, shooting pucks. I have a billion more percent of respect for any other sport that is in the Olympics (well except curling, because any sport that you can drink and smoke in isn't a real sport to begin with). It's just unfortunate that Canada can't get nearly as excited about "real" sports.
So in retrospect I just wished that CBC would have represented the Olympics sans "le bullshit". I don't think any of us really needed to be presented with that B.S. in the first place. Too bad the IOC still has sanctions that the Olympics can't be broadcast on the internet. I only wish they would hurry and get over that ridiculous barrier so that I can watch the Speed skating online TV channel or something of that nature. It's all about the information, not the editorials.

David Gluzman

CBC Olympics
by David Gluzman
Published on March 1st, 2002