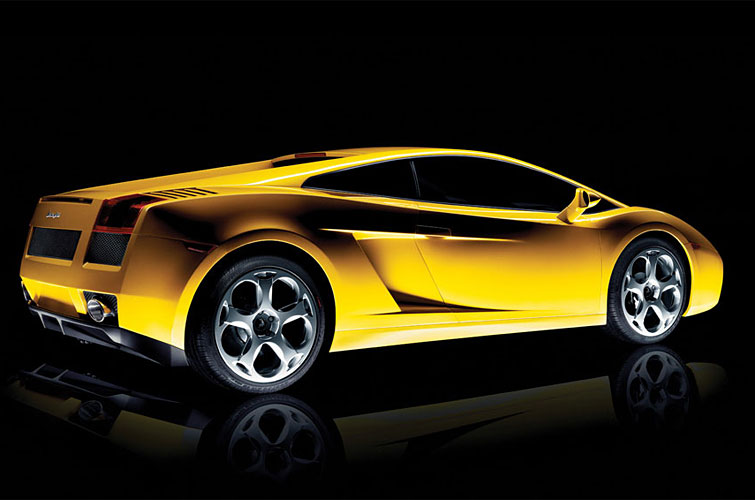 Auto Show 2006
The Calgary International Car & Truck Show came and went this year. Seems like it was a long time ago already. It was back in March when the snow was still on the ground and people still had their winter tires on.
R4NT checked out the 2005 show, as you may recall the review entitled Auto Show or Dealership. After reviewing the experience, we came to the conclusion that it was a "not what we expected" sort of show. With sales representatives scattered all over the floor, you didn't want to spend too much time looking at a vehicle for fear that a sale pitch would be tossed your way at any second.
So this year we took a different approach. Instead of attempting to look at every possible car at the show, we decided it would be more beneficial to look at a smaller number of vehicles that we were more interested in. That way we would get a better, more in-depth view of some really nice cars, rather than a crappy brief view of all of them.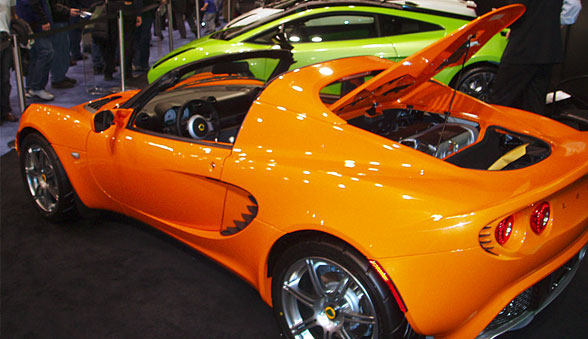 Taking the time to really soak in the experience of sitting in a car was definitely what we were going for. We checked out the layout of the interior, the positioning of dials and knobs as well as the amount of them, and even took note to how comfortable the seats were.
I must say that I enjoyed this experience much better this year because of our new approach. Instead of jumping into a BMW 325 Xi then jumping out and running to the next car chanting "I just sat in a BMW. I just sat in a Lexus", we instead climbed into the car, then paused, taking everything in. The one point that I found myself noticing in each new vehicle I sat in was the number of dials and buttons each car had. Some had insane amounts and as far as I'm concerned, it would take a year to memorize where everything was. They seriously looked like jetliner cockpits. Others, on the other hand, hid things away nicely. The less clutter there was, the more comfortable I felt. You may think that hiding something would make it more hard to find, but believe me, when you're faced with a massive amount of buttons, it's easier to remember the location of individual items when you have a good idea of where they are.
The key factor to note here though, is that the more hidden the elements were, the more pricey the automobile was. Sitting in the new Mercedes-Benz S Class was super awesome. Everything was a single touch away from being exposed, while staying nicely hidden from view when not in use. On the flip side, the Mini Cooper had more dials and switches than I knew what to do with. The airplane style toggle switches were somewhat interesting, but overall, I didn't like it, especially the seat recliner on the left side of the driver's seat that was the size of your arm. I easily hit my leg on it getting in and out of the car. Not one I'd buy, that's for sure.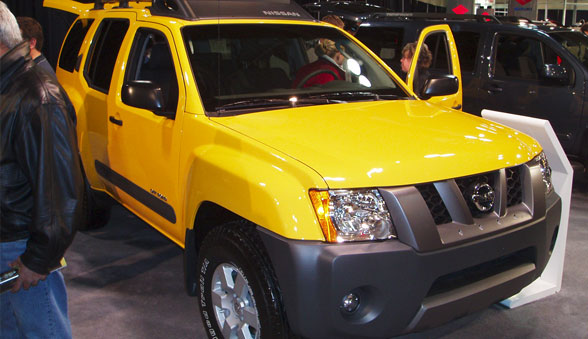 Even though we limited ourselves to only sitting in vehicles that we were actually interested in seeing, we certainly didn't miss anything. The Audi lines were all very nice to check out and as I previously mentioned, the BMWs were among our top picks. Oh and let's not forget the Subaru Impreza and Legacy which we scoped out as someone we know was currently on the market. What was the most pointless set-up? Ford easily took the top prize on that one. They had their new car surrounded by "falling water" with a laser lightshow. The car must suck so bad that they needed other ways to attract viewers. In fact, I don't even recall what model it was. I think I made my point.
A couple of other vehicles that we got to check out more closely that were mere prototypes at last year's show were the Toyota FJ Cruiser and the Mitsubishi Eclipse. We got to check out the interior of the new Mitsubishi Eclipse, which I might add, had the most comfortable seats of all the vehicles I sat in that day. Which brings up a funny point. If you are a Jaguar fan and plan to take friends for a drive in the new Jaguar XK, think again. The backseats, as you'll notice in the image below, have zero room for your legs. Mind you, the front seats appear to be extended all the way back. Still, I think it would be a bit cramped in there, I thought it was funny. Even on the Jaguar website, they neglect to show even a single photo of the back seats. Oh well, not one of it selling features I guess.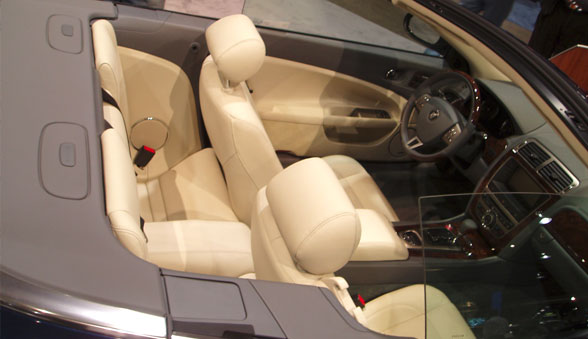 The Infiniti G35 Coupe has been seen in abundance around the streets of Calgary and was another we wanted to check out in detail. The interior has rosewood throughout the cabin and the trademark analog clock is clear and visible on the dash. Something to note, the instrument pod moves when adjusting the tilt of the steering column. This allows for easy viewing for people of varied heights.
To finish off the excursion, we got to see something that last years show clearly did not have. Big rigs. Ok, as big as these trucks were, they weren't the exciting part. No, the cars that had everyone's attention were easily the exotics. This was the portion of the show that had all men drooling, myself easily included, and was something that last year's show didn't have. And even though these cars ranged from $60,000 to $500,000 and up, and will probably never be purchased in the lifetime of the average Joe, they still knew how to put on a good show. The exotic line-up consisted of three Lamborghinis (a lime green Gallardo, an arctic white Gallardo Spyder, and a bronze Diablo Roadster VT), a Bentley, a bright orange Lotus Elise (there were two actually), one black super-humungous Rolls Royce Phantom, and one of my personal favourites, an Aston Martin DB9. Let me tell you, I could've stood there staring at those machines for hours. The lime green Gallardo was hot, HOT. All I could do was imagine what it would be like to be behind the wheel and have 520 break horsepower at my every command. However, my hatred of public crowds got the best of me and we moved on.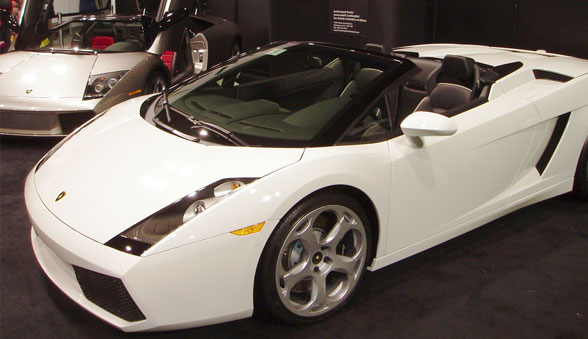 All in all, this year's auto show was a much better experience and I think it wasn't just the exotic cars that set the stage. Taking the time to get a feel for a car completes the experience and makes it more memorable. Not being my first show, I was prepared and will be for the next one. Would've been nice to see a Ferrari, Bugatti, or dare I say, a Koenigsegg, but I guess those are best left for European and large USA shows.

Ian Harding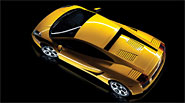 Auto Show 2006
by Ian Harding
Published on April 7th, 2006